Jaw Trouble? No Trouble at Eastern Shore.
Have you noticed yourself clenching your teeth? Have you been experiencing headaches or pain in your neck or jaw? Do you have a tough time opening your mouth wide to yawn or take a big bite of a burger? Do you notice these problems getting worse when you're anxious or stressed? You may be suffering from TMJ or temporomandibular joint disorder.
TMJ has numerous causes, including disease and injury. No matter the cause, problems with that joint just in front of your ear can leave you with a bite that's out of line, headaches, and pain in your jaw, ears, neck, and shoulders. It can cause popping or clicking noises in your jaw, ringing in your ears, even blurred vision. In short, TMJ can make it really tough for you to put your best face forward.
At Eastern Shore Dental Care, we're committed to treating TMJ using your most ideal jaw position. We focus on correctly aligning your jaw to rid you of the symptoms of TMJ. We may provide a splint, also known as a mouthguard, to allow muscles and tendons to relax, which encourages proper alignment. We may prescribe anti-inflammatory medication to assist in the process. We may also provide a course of physical therapy to increase circulation in the jaw, improve flexibility, give you greater range of motion, and relieve tension in your muscles.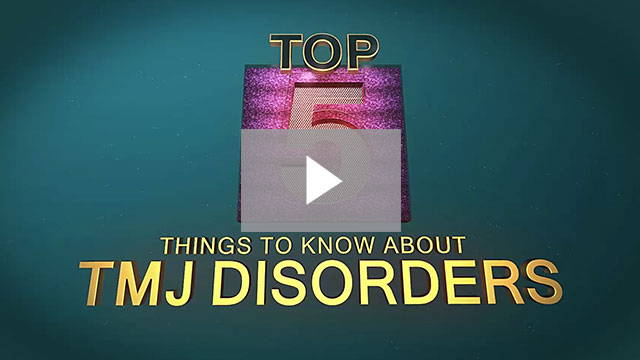 We have a range of options to treat your TMJ disorder. You don't need to suffer in silence any longer. We'll work with you to find the right treatment plan to make your TMJ pain a thing of the past. After all, we want to see you smile, not grimace.